THE POINT OF DIFFERENCE
Led by industry leaders, Point College aims to set a new benchmark in the creative industry. Its world class education is differentiated by courses which optimizes hands-on and experiential mode of delivery, enabling students to learn from real life experiences whilst working on local and international projects.
With our 360° APPROACH TO CREATIVITY & INNOVATION, students will be exposed to a multi-angle approach to both academic and industrial projects. This prepares them to be independent, creative and innovative when they take their next step into the industry.
Established in 1991 to produce international film & TV production, production support, new media and design solutions, FilmPOINT has won numerous international and local creative awards.
Students will have the opportunity to gain hands-on experience in the international Film, TV & Communications industry.
SUPPORTED BY
CREATIVE MEDIA POINT
An MSC status company, Creative Media POINT (CMP) develops world-class animation series & feature films. CMP also produces and co-produces intellectual property for international and local market.
Students will be given job replacement opportunities to learn trade secrets on how to produce and develop world-class animation series and feature films.
SUPPORTED BY POINT STUDIO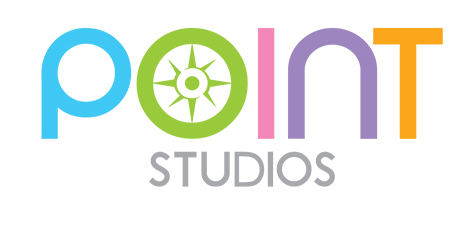 Known for its state-of-the-art studio facilities, POINT Studios comprises of two studios – Studio A: 59' X 64' & Studio B: 31' X 44'. They are acoustically treated air-conditioned film/TV studios complete with production equipment & lighting facilities. Established in 1992, Green Cow Studio Sdn. Bhd. Is capable of offering single or multi-camera shoot.
Student will gain access to real-life international shooting and studio facilities.